Ease of use for new users is greatly improved in the new version of Automator, making it a more polished application than once it was first introduced in Tiger. Here is a quick look on this application in Leopard.
Starting points really help overcoming an aspect that made Automator hard to use in Tiger - when creating a workflow, it is not easy to know where to start from. This is much improved in Leopard, since Automator helps setting up according to the actions you plan to take.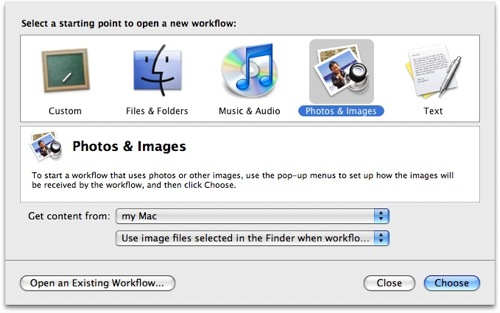 UI Recording and Playback in Automator seems really promising for users who'd just like to be able to show to Automator what should be repeated. Once you record some actions, you'll see a list of what you did, and be able to replay the whole sequence either in real time, or at a greater speed. This new feature could also be nice to create tutorials as every mouse movements will be replayed. Yet it seems to run easily into issues as soon as something unexpected occurs on screen.
Creating a workflow is easy, here is an example of one I created to automate building thumbnails for this site.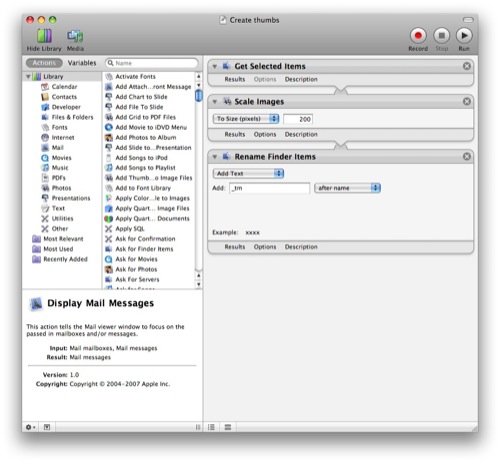 Shop for Leopard at amazon .com
, .ca
Tags: mouse movements, new feature, workflow