The Dock received a great deal of visual changes, as well as a major feature change with Stacks. Here is a quick look on this application in Leopard.
Stacks can be helpful to get easy access to the latest downloaded files. Yet the option to get hierarchical menus for easily browsing subfolders is gone from Leopard. This feature made its way into Jaguar (Mac OS X 10.2) as a replacement of the beloved feature once in the Apple Menu under Mac OS 9 and older. Stacks fail to be as useful as the old feature it replaces.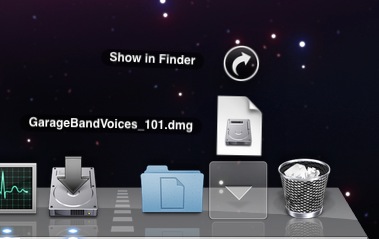 Display options can be customized by clicking and holding on the Stack icon.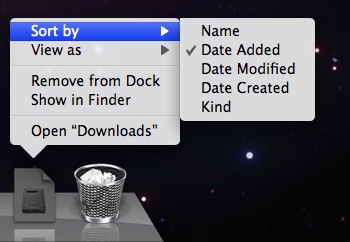 Shop for Leopard at amazon .com
, .ca
Tags: hierarchical menus, stacks