Finder's ability to display files just like they would appear once opened make it a very powerful tool to compare different documents very quickly, or get the big picture over a collection of files. Due to the new Quick Look technology, these breathtaking previews appear in various contexts, either while browsing files using the new Cover Flow view that should be familiar to iTunes and iPod users, while using Spotlight to examine results of a query or by displaying a Quick Look panel by the press of Space key. Here is a quick look on this application in Leopard.
Cover Flow displays files in a useful way, with a resolution high enough that the file is actually readable. Here is displayed a PDF document, notice the arrows that allow moving from one page to the other, without even opening the document.
Quick Look can display an index sheet for several files.
When querying files using Spotlight, results presented in Icon View can grow to a very high icon size, creating a gorgeous view over a collection of files.
Finder Preferences got several changes. First the Sidebar allows much more customization, as networked computers can appear automatically in the Sidebar. Some really useful Smart Folders can also be activated from there. Advanced preferences allow you to turn off warnings that are displayed when changing file extension, a feature advanced users will appreciate.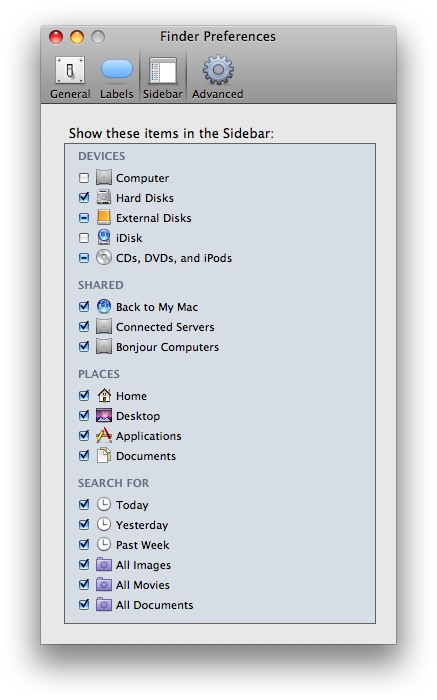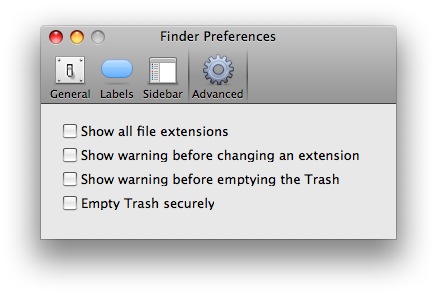 View Options panels in Leopard were redesigned to be easier to use. Any setting can be used as default with a click of a button, a mechanism that will be familiar to Mac OS 9 users, making these settings clearer than with previous Mac OS X versions. Notice several new options too: in Column view, you can now sort files inside columns by name, date modified, date created, size, kind or label, by selecting any of these options from the "Arrange By" pop-up menu. In Icon view, Grid spacing, another feature familiar to Mac OS 9 users, will allow displaying your icons closer to each other, allowing more icons to fit in a window.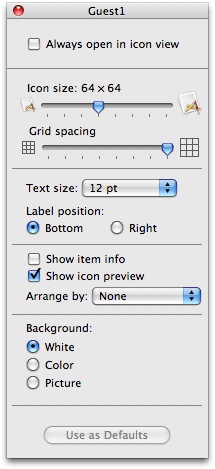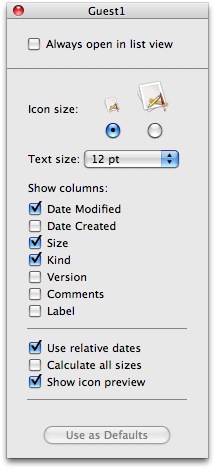 Overall, if Mac OS X Finder was criticized compared to its Mac OS 9 predecessor, Leopard's Finder doesn't have much left to envy from it.
Shop for Leopard at amazon .com
, .ca
Tags: coverflow, index sheet, pdf, Quick Look, space key